Audiobooks Booths & Audiobooks Sound Isolation Enclosures
Audiobook production are now all the rage and audio production companies are working flat out to convert all paper books into digital audio files. As we all know virtually all recorded music has been turned into digital format and now it's the turn for books and traditional media.
The availability of audiobooks in a digital form is relatively new and are specifically being introduced to be used by schools, universities and libraries.
Audiobooks are proving very popular and are a great way to relax. Listening to an audio book also gives your eyes a rest from digital screens. Many people use audio books to save time and are able to multitask whilst listening to an audio book. For example, you could be cooking, cleaning, gardening or commuting and still listen to an audiobook.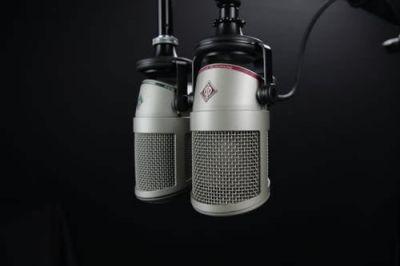 KUBE audiobooks sound isolation enclosures are extremely popular with production companies turning books into audiobooks and offer the perfect environment for professional audiobook recording. Obviously to narrate an audiobook you need a quiet audiobooks booth to record and the technical equipment and software to produce the audiobook. The technical equipment and software are relatively cheap but by far the biggest investment is the studio hire and recording time it takes a narrator to convert a book into digital audio files. For example, an 80,000-word novel will end up being approximately 8 hours as an audiobook. However, it will take longer than 8 hours to narrate the audio book as you will need to allow at least double this time (approximately 16 hours) for breaks and retakes. It is estimated that the total time to produce an 80,000-word novel will be in the region or 32 hours from start to finish.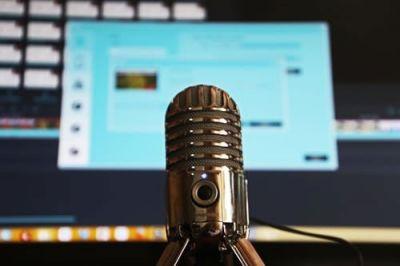 If you are a professional audiobooks narrator you will no doubt be aware of the costs of hiring a recording studio or audiobooks booth to record your audiobook. Recording studio rental varies from location but is generally in the region of £50.00 - £100.00 per hour. If we take the lower end of the scale and assume £50.00 times our example of 32 hours you will be looking at a cost of £1600.00 per audiobook production.
Purchasing a KUBE audiobooks booth is a major investment however the entire cost will be offset after producing a few audiobooks and will be a major asset to your business. In addition, our modular audiobooks booths can easily relocate and moved wherever you go.
Visit Our UK Showroom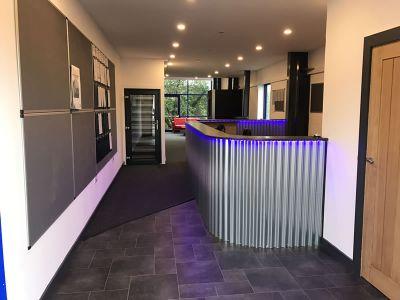 Visiting our showrooms is a fantastic way to see at first hand the high quality of our audiobooks booths and audiobooks sound isolation enclosures.
Our purpose built showroom is located in Ripon, North Yorkshire. Apart from seeing our sound isolation products close up it really is a unique opportunity to discuss your requirements face to face and experience a sound reduction demonstration.
We can show you specific decibel (db) readings of both inside and outside our different sound booths.
A Few Of Our Clients