Drum Booths & Drum Sound Isolation Enclosures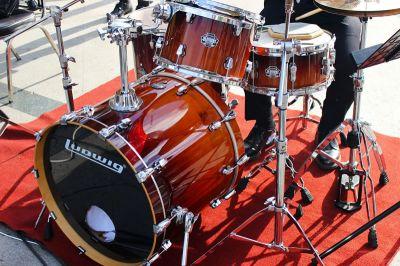 Playing the drums is certainly a lot of fun but can be very challenging, especially if you have family members in the house or some neighbours. Practising your drum skills will help you improve reflexes and tone your skills.
Apart from worrying about breaking your sticks the number one problem is noise. Most drummers love the experience of hitting the drums and cymbals as hard as possible to achieve the sound and vibrations they want to hear.
However playing like a pro is going to upset your neighbours and possibly members of your family. If you want to keep your neighbours and family members happy and reduce the noise from your drum kit from the outside world you need one of our professional drum booths.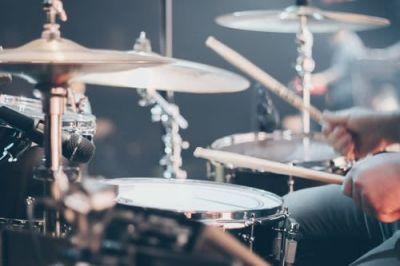 Our modular drum sound booths will reduce drum bleed, noise breakout and low frequency reverberations whenever you practise - day or night! A medium sized drum booth will allow you to set up your entire drum kit and enable you to practise at any time. Each acoustic drum sound booth is supplied with specialist anti-vibration feet to prevent floor-borne sound transmission and a very high level of sound transmission reduction.
Our drum sound isolation enclosures are manufactured using fully tested acoustic panels which are available in various thicknesses and can be manufactured using either a single or double wall format for maximum noise reduction. Ideal for drum practice at home, our drum sound booths are an easy to build, acoustically designed sanctuary for the playing of musical instruments.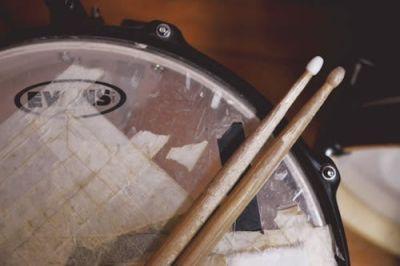 Our modular drum sound booths and drum practice rooms are manufactured by KUBE in house and as such any size or configuration can be manufactured to suit your requirements.
Our range of drum sound booths are easily installed and have been supplied to home users, professional drummers, music schools, universities and recording studios.
To find out more about our acoustic drum sound booths please contact us FREE on 0800 170 1271 and our friendly acoustic experts can advise on which drum sound booth would best suit your requirements.
Visit Our UK Showroom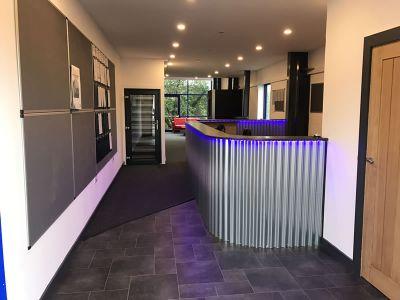 Visiting our showrooms is a fantastic way to see at first hand the high quality of our drum booths and drum sound isolation enclosures.
Our purpose built showroom is located in Ripon, North Yorkshire. Apart from seeing our sound isolation products close up it really is a unique opportunity to discuss your requirements face to face and experience a sound reduction demonstration.
We can show you specific decibel (db) readings of both inside and outside our different sound booths.
A Few Of Our Clients