Quiet Booths & Quiet Sound Isolation Enclosures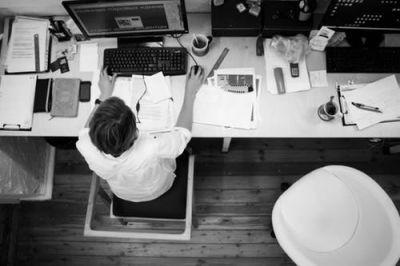 For most workers the most chaotic time of a person`s day is where they spend most of their weekday waking hours: the open office. Everything about the open office concept is designed to be essentially the total opposite of what the employee would like. Open plan offices are noisy, distracting, disruptive, too bright and actually do more harm than good!
As humans we are not designed to work in busy offices enduring the sounds of people talking and phones ringing, under the glare of fluorescent lights. People always seek quiet and calm, when all around them is chaos and noise!
Today companies are trying to figure out a way to bring back the privacy of the closed-plan office but without increasing square footage. To do this many employers install quiet booths or rooms at work for employees to escape for some peace and solitude.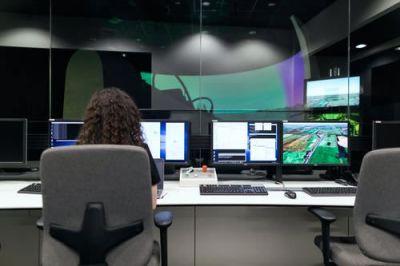 KUBE sound booths are used for naps, relief from stress and over-stimulation, meditation, reading or concentrating on a particular project without distraction. All KUBE quiet sound isolation enclosures are specialist acoustically treated enclosure ideal to eliminate all external distractions and remove the noises of the main work area. Ideally a quiet area should be located in a central location so that it can be accessed by all employees. The booth should ideally be dimly lighted, without any bright lights and void of brightly colour furniture or objects.
It is important to set some rules and guidelines for employees using a quiet booth or room. All employees using the room should be quiet and speak in a whisper if other employees are using the quiet booth. Eating, drinking, mobile phones, computers etc should be banned from the booth as thee will cause numerous distractions.
Visit Our UK Showroom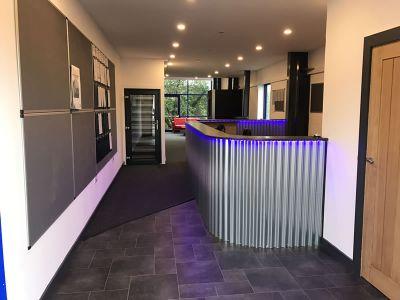 Visiting our showrooms is a fantastic way to see at first hand the high quality of our quiet booths and quiet sound isolation enclosures.
Our purpose built showroom is located in Ripon, North Yorkshire. Apart from seeing our sound isolation products close up it really is a unique opportunity to discuss your requirements face to face and experience a sound reduction demonstration.
We can show you specific decibel (db) readings of both inside and outside our different sound booths.
A Few Of Our Clients