Television Booths & Television Sound Isolation Enclosures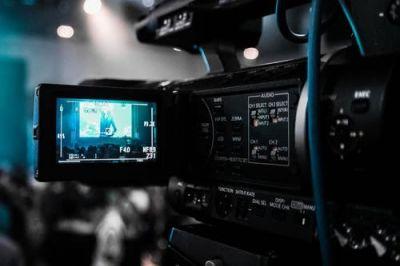 The first ever television station appeared in the USA in the late 1920`s. The television station was called W3XK and was created by a man called Charles Francis Jenkins. W3XK aired its first broadcast on the 2nd July 1928. This television station holds the record of being the world's only continuously operating television station since 1928.
Things have progressed rapidly in the last 90+ plus years and today live streaming TV services have changed the landscape forever. It is now the norm to have hundreds if not thousands of TV stations around the world transmitting a vast array of content. The KUBE range of television booths are manufactured in a modular panel format designed to be easily installed in any location and offer excellent sound isolation. Manufactured by ourselves in the United Kingdom from high performance acoustic materials our modular panel design can create over 92 different sizes of television isolation booths.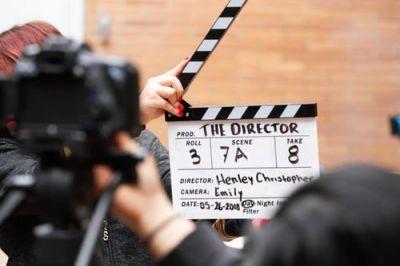 KUBE sound isolation booths are currently used TV sound recording, mixing and audio production of vocal or instrumental performances. KUBE TV booths range from a single singer, with or without one instrument, to large recording studios capable of accommodating larges bands or groups of artists.
Each recording or television booth is specifically designed to achieve optimum acoustic properties. KUBE offer three different levels of sound isolation (bronze, silver and gold) and specialist diamond and polygon ranges which have non-parallel walls as standard. Each sound isolation enclosure offers excellent acoustic isolation, diffusion and absorption of reflected sound echoes that could otherwise interfere with TV recordings.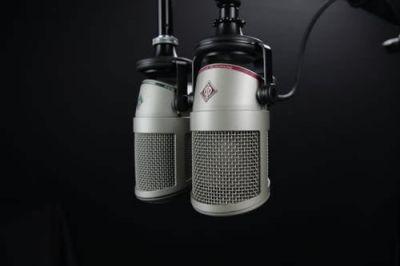 Our TV booths are perfect to record singers, instruments, voice over artists for advertisements or voice over dialogue in film, television and animation.
We offer both standard and bespoke television sound isolation enclosures which can consist of a main "live room" and a "control room", where sound engineers or producers can operate. Engineers and producers can listen to the live performances via monitors and headphones which are easily routed through a sealed cable port.
Visit Our UK Showroom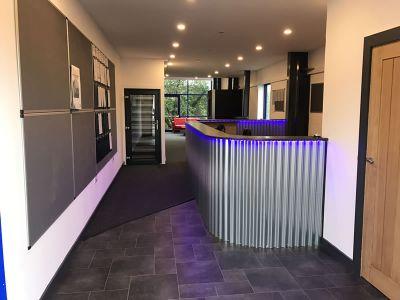 Visiting our showrooms is a fantastic way to see at first hand the high quality of our television booths and television sound isolation enclosures.
Our purpose built showroom is located in Ripon, North Yorkshire. Apart from seeing our sound isolation products close up it really is a unique opportunity to discuss your requirements face to face and experience a sound reduction demonstration.
We can show you specific decibel (db) readings of both inside and outside our different sound booths.
A Few Of Our Clients