Uses & Applications
Vocals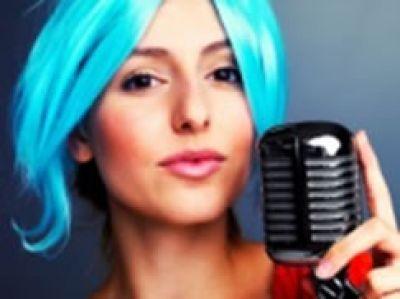 A very popular use for one of our sound isolation enclosures is as a vocal booth.
It is estimated that there are currently hundreds of thousands of vocal booths in use around the world today. This sheer number is impressive and there is no doubt that a KUBE vocal booth will help you achieve far superior recorded vocals.
A KUBE vocal booth is the perfect solution for high quality sound control in both the home and professional environments.
Vocal booths tend to be our smaller isolation enclosures which are designed to accommodate one or two people.
Practice & Rehearsal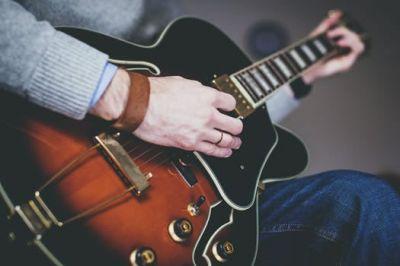 I am sure we do not need to highlight an age old problem faced by most musicians and their neighbours!!.
For most singers and instrumentalists from drummers to guitar players the need to practise is essential. As the saying goes "Practice makes perfect".
We cannot count the number of calls and emails we have had from customers wanting to practice singing or their chosen instrument without upsetting their neighbours or family.
A KUBE practice and rehearsal enclosure is a long term investment, designed not only to last a lifetime but also because of its portable modular design it can move with you wherever you go in life.
Professional Recording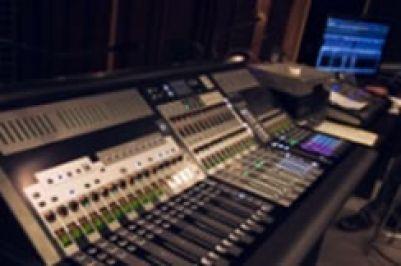 Professional recording studios allow musicians the ability to get their songs down on record. A professional studio needs to an inspiring place to obtain the best results. Aswel as good quality studio equipment, an excellent recoding space is paramount. Whatever recording size and acoustic levels you need Kube can meet or exceed your needs. It really is crucial to get the best vocal and instrument recording possible.
At KUBE we can help you make the most of your space. We offer the vocal booths and sound isolation enclosures that will transform your recordings. KUBE have outfitted complete studios with single and multiple vocal booths and sound isolation enclosures. We work hand in hand with our customers to ensure the enclosure size is a perfect match for their applications and how to achieve professional results.
Home Recording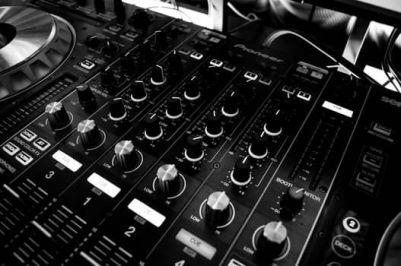 A personal or small recording studio is often called a home recording studio.
If you are an up and coming artist (or aim to be!) or your hobby is home recording then you would benefit greatly from owning a KUBE sound isolation booth. The first home recording studios came into being during the mid-1980s and with the advent of the technological era - multi-track recording devices, synthesizers and microphones have all become very inexpensive.
A KUBE sound isolation booth is the perfect addition to and home recording studio an will take you to an all new level. A KUBE sound isolation booth will provide you with an excellent recording space and the results will be just like a professional recording studio.
Instrument Recording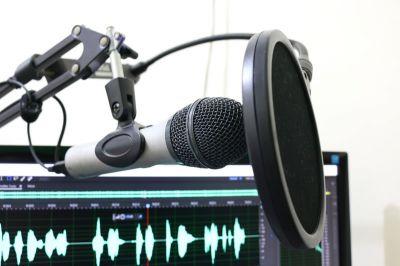 An sound isolation enclosure is an essential part of today's equipment for instrument recording. With more and more people practising from home and recording their instruments, the need for sound isolation and containment is becoming more and more popular. In todays world where more often than not we live in over crowded environments it is sometimes important to keep the volume down. But as we all know its not always possible to keep the noise down and we like to practice or record at a good volume.
Recording and practising instruments like the drums and electric guitar in a home setting can be challenging, because they are often the loudest instruments and obviously the ones that upset the neighbours most. For maximum acoustic sound isolation and containment the KUBE sound isolation enclosures offer the best solution.
Production Suite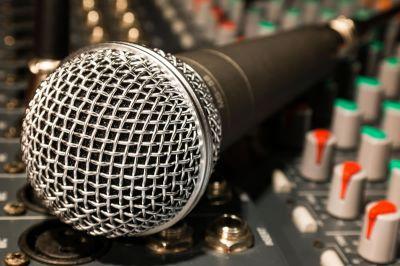 Many customers want to improve the quality of their recordings and have their own professional production suite. Although buying a lot more expensive equipment can often make an improvement to your recordings, there is no point buying expensive equipment without first looking at the space you record in. Professional recording studios spend a lot more effort, time and money on their recording spaces.
However you do not have to spend a fortune to create a first class production suite. A small to medium KUBE sound isolation enclosure will cost less than upgrading to expensive equipment and will make a dramatic improvements to the quality of the recordings. In fact many owners have told us that the investment they made in a KUBE sound isolation enclosure made the single biggest improvements to their recordings.
Drums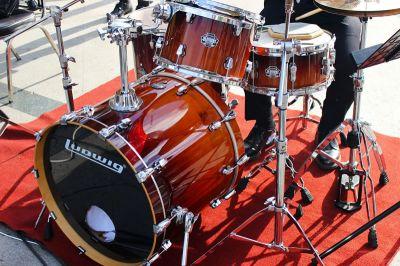 Playing the drums is a lot of fun but can be very challenging. Practising your drum skills will help you improve reflexes and tone your skills. Apart from worrying about breaking your sticks the number one problem is noise. Most drummers love the experience of hitting the drums and cymbals as hard as possible to achieve the sound and vibrations they want to hear.
However playing like a pro is going to upset your neighbours and possibly members of your family. If you want to keep your neighbours and family members happy and reduce the noise from your drum kit from the outside world you need a good sound isolation enclosure. Our modular sound isolation enclosures will reduce drum bleed and low frequency reverberations whenever you practise - day or night!. A small to medium sized sound isolation enclosure will allow you to set up your entire drum kit.
Film & Television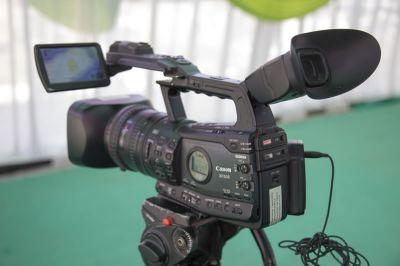 KUBE vocal booths are used to record voice over, musical sound tracks, foley or dialogue in film, television and animation.
If you are involved in the film or television industry a sound isolation enclosure from KUBE is a great addition.
Whether you are looking for a small single person vocal booth or a large multi occupancy vocal booth to carry out your entire project, we have a solution to your requirements.
Our sound isolation enclosures have been specifically designed by acousticians to achieve optimum acoustic properties and provide absorption of reflected sounds.
Audio Video Production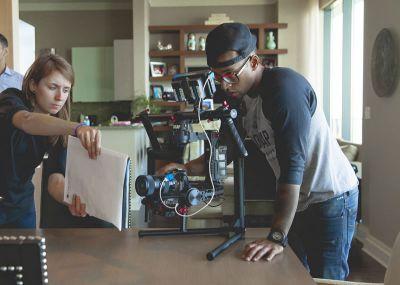 The latest digital recording equipment is extremely accurate at capturing audio reproduction with outstanding results, however, videographers tell us that it is also extremely accurate at capturing background noises.
There are many tips for obtaining better audio in digital video production including having the right microphone for the job but in essence it is paramount you have a suitable sound isolation enclosure or vocal booth.
A KUBE vocal booth or sound isolation enclosure will greatly assist in capturing crisp, vivid audio reproduction by isolating the audio content from external interfering noises. All KUBE modular vocal booths are fully relocatable so if your circumstances change and you need to move location, you can rest assured you don't have to purchase another vocal booth.
Voice Over & Voice Acting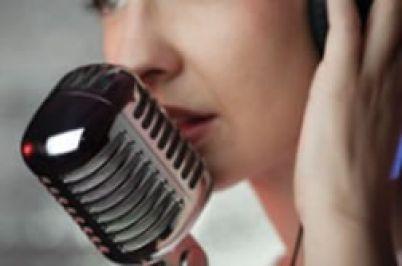 Voice over acting is big business and with the advent of technology, voice recording can be uploaded and send anywhere in the world in a matter of minutes. Whether you are a professional voice over actor\actress or trying to get into this business it is imperative your recordings are produced professionally. Poor quality recordings will be of no use to any television studio or voice agent.
With a KUBE vocal booth you can produce professional voice recording and voice demos. We have supplied vocal booths and sound isolation enclosures to major television studios as well as individuals to record from the comfort of their own home. A high quality KUBE vocal booth or sound isolation enclosure will eliminate ambient noise from your recordings and enable you to show your strengths, range and make a studio or voice agent sit up and listen. Homemade recording are simply a big no no when it comes to voice over or voice acting.
Broadcast & Podcast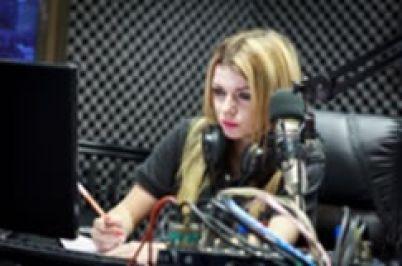 Podcasting enables anyone to enter the radio broadcasting business. You do not need a few hundred thousand pounds to set up your own radio station!. All you need is one of our vocal booths or sound isolation enclosures, an internet connection and some audio equipment.
Companies and people podcast for a variety of reasons. People broadcast just for fun or about a topic they just love talking about.
Many up and coming musicians and bands podcast to get more people to listen to their songs and to get noticed. Companies often broadcast to get new products to market or to interact with customers. More often than not most go into podcasting to make money. Sound isolation enclosures are used all over the world specifically for broadcasting and podcasting.
University & Education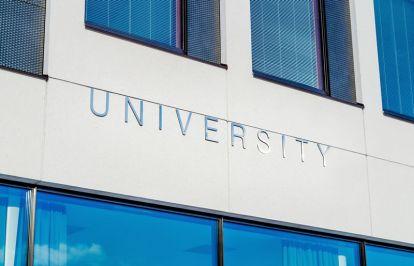 KUBE`s sound isolation enclosures make ideal music practice rooms for universities, colleges and schools. Educational establishments often find it hard for students to practise without the noise disturbing other classrooms or reverberating down the school corridors. Our high quality acoustic sound isolating enclosures will limit noise pollution and students will find the internal sound quality to be outstanding. Music departments often find a multi booth approach is the best long term option. (In these cases we offer specialist educational discounts!). Our unique modular design allows the acoustic sound enclosures to be relocated if required. Alternatively our enclosures can be supplied mounted on rubber castors, enabling the unit to be moved from one location to another without the need to dismantle. If you are a college, school or university requiring additional rehearsal space or a dedicated recording suite for your students why not contact KUBE today?
Government & Military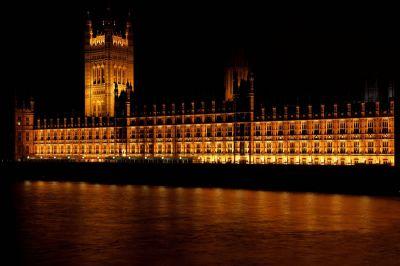 KUBE often provide our cost effective sound isolation enclosures for both government and military use.
We manufacture acoustic sound enclosures which are suitable for an array of applications. For obvious reasons some government and military information has to remain a secret or privy only to a handful of people. Our sound enclosures can be used to prevent a person or people from seeing or over hearing certain sensitive information.
Our acoustic enclosures can be used for anything from sensitive communications, interviews and briefings to housing sensitive equipment.
Audiology & Medical Testing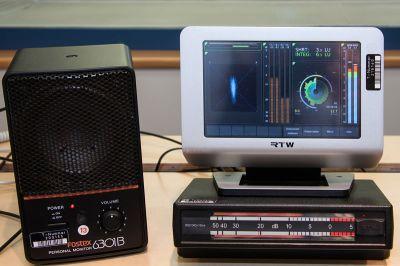 A KUBE vocal booth or sound isolation enclosure is a fantastic product for audiologists.
Whether your project is for a single audiometric booth or a multi test facility, we have the experience to supply you with an acoustic enclosure for all of your audiology testing requirements. With our modular KUBE you can always rely on a controlled testing environment with accurate results.
KUBE manufacture and install a wide range of high performance sound enclosures in the UK and can even supply custom jack panels to incorporate all of your testing equipment. As well as audiometric booths our relocatable acoustic booths are used by many companies for hearing aid testing, medical testing and also for speech and language applications.
Trade Shows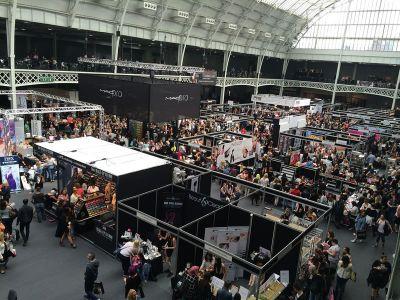 Most companies build brand awareness by attending trade shows and marketing events. The only trouble is that trade shows tend to be very busy noisy distract full places. Help maximize your impact and ROI by using a sound isolation booth as a place to conduct business.
A KUBE booth makes a great centrepiece for a trade show stand and we can even customise your booth so that your message is clear and visible. KUBE have worked hand in hand with some of the biggest names in the industry. Feedback from our clients indicates a custom booth made all the difference between visitors stopping or simply walking by. Our modular sound isolation booths are easy to use and set up and can be dismantled after use ready for the next trade show or exhibition. Our sound isolation booths are cost effective and designed to withstand years of use and will perform for you show after show. KUBE sound isolation booths are available in a variety of styles and sizes and can be supplied complete with complete custom graphics.
Advertising & Marketing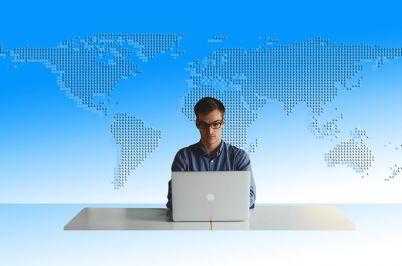 Todays job as a marketer is undoubtedly much more difficult than it was 20 years ago. However it is predicted that over the next 5 years marketers will have an ever growing customer base through audio video media. With the advent of the smart phones, video is by far the preferred channel to reach large targeted audiences. We don't need to point out the meteoric rise of sites such as YouTube, Facebook and Instagram. The rise and rise of video is purely down to the fact that people love visual media and storytelling.
This shift in advertising and marketing means even small to medium sized business can reach massive audiences through viral videos without breaking the bank. With the use of a vocal booth or sound isolation enclosure and cost effective audio visual equipment you can produce creative video content to accelerate your brand or business.
Scientific Testing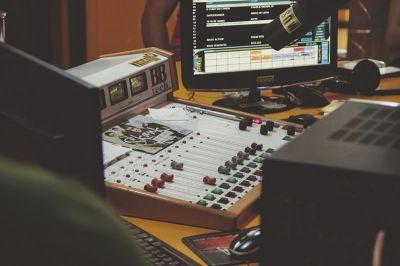 Although there are a variety of approaches to carrying out scientific or sound quality tests, the two main categories are subjective testing and objective testing. For either category an isolated environment is critical. A KUBE sound isolation booth will create a controlled testing environment for your particular sound or scientific testing and enable you to obtain accurate results.
KUBE offer a wide range of sound isolation booths complete with a myriad of internal acoustic treatments. KUBE can design your scientific or sound test booth to meet your precise requirements. Our sound isolation booths are supplied with inlet and outlet access points to enable you to connect your sound or scientific testing equipment to the main supply. In addition our sound isolation booths can be provided with castor wheels enabling you to move your testing booth from one area to another.
Consumer Testing Product Evaluation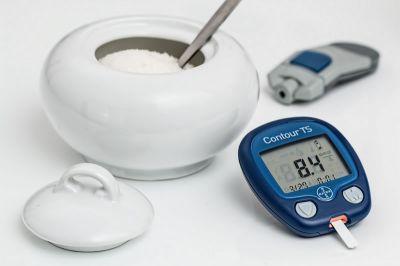 For professional consumer testing and product evaluation the testing facility should be relatively soundproof. An area which has been sound isolated will minimise outside noises and distractions. It is very important to create a testing area that will make people relaxed and free of any background noises. Consumer testing is very popular way to gather market research and businesses find it useful to stay close to the consumer and life's every changing desires and attitudes.
If you are a retailer, manufacturer, distributor or importer our consumer testing enclosures will help you establish consumer needs. Sound isolation booths have been used in many industries including the evaluation and testing of beverages, cosmetics, flavour, food, fragrance, health care, taste, packaging and adverts.
Quiet Rooms Or Sensory Booth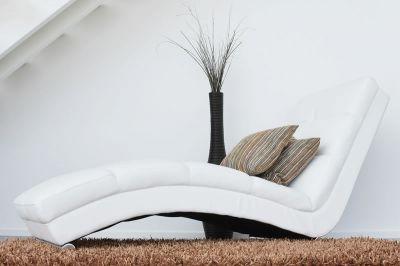 KUBE sound isolation enclosures are often used are quiet rooms or sensory booths. Google offices are actually fitted with sensory or quiet room to enable staff to go and have a quick break or catch up on some important work. In today`s busy world a room totally sealed in terms of noise, light and odour provides a ideal environment for a number of practical reasons.
Throughout the years sensory booths have been used by spas (as treatment rooms) schools and companies for sensory testing work. Our sound isolation sensory booths are easy to assemble and dismantle, enabling them to be relocated in as matter of hours.
Our modular sensory isolation enclosures enable professional sensory assessment to take place economically and virtually anywhere.
Telephone Booth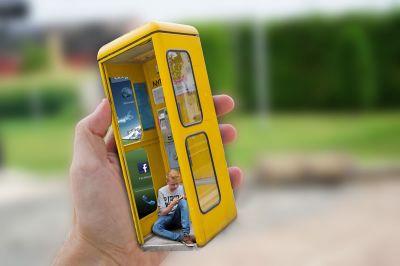 We are increasingly supplying companies around the UK and Europe with our sound isolation booths for use as office telephone booths. With the advent of modern open plan office environments and increased telephone and mobile phone usage it is difficult for staff to make a confidential call to a client without being overhead or having to raise their voices to counteract background noise from other office staff . A KUBE sound isolation booth provides the perfect privacy during telephone interviews, private and business calls or one to one video conferencing. A small KUBE vocal booth or sound isolation enclosure does not take up much floor space and can be conveniently situated in the corner of an open plan office complex. Our clients also comment that our acoustic telephone booths solve many associated problems including: staff leaving the offices or walking around trying to find a quiet place to make an important calls, freeing up conference rooms for other staff to make larger group meetings, improving morale and reducing stress.
Meeting Pods And Rooms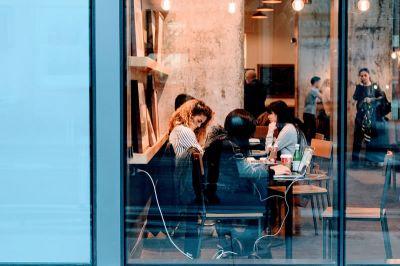 Its a well documented fact that background noises affect our concentration. Ambient, background or low level noise in the workplace, home or school disrupts peoples concentration and also affects peoples health. According to a recent study by Health and Safety, workplace noise increases general stress levels and aggravates stress related conditions such as migraines, high blood pressure and heart disease. The study goes further to indicate that background noise decreases brain function and therefore impairing memory and learning. Staff who work in open plan offices are less satisfied with their job performance than those in private offices. If you want to increase productivity and job satisfaction using a KUBE sound isolated enclosure as a meeting pod or meeting room is definitely the answer. A private quiet work room with no distractions will enable your staff to concentrate and complete tasks much faster.
Sound isolation Enclosures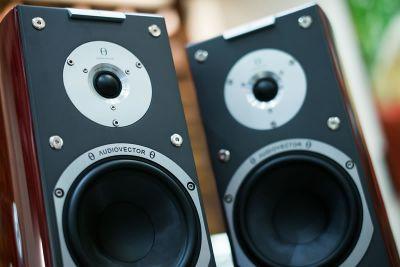 Although we have listed a good number of uses for KUBE vocal booths and sound isolation enclosures the potential list of uses is literally quite endless. Almost every other day clients tell us of new requirement or applications for our vocal booths and sound isolation enclosures. Whether it is for private or commercial applications we have a product and size to suit.
We offer vocal booths and sound isolation enclosures in a number of different formats and sizes all supplied with or without the KUBE air flow and silencing system. We offer a truly unique modular sound reduction system. Our production design means each vocal booths and sound isolation enclosures can easily be dismantled and setup again in a different location. Our vocal booths and sound isolation enclosures can be fully customised and many upgrade options are available.