The UK's Leading Manufacturers Of Vocal Booths & Sound Isolation Enclosures
KUBE is a specialist manufacturer of vocal booths, iso sound isolation enclosures, phone booths, office pods, meeting rooms, in the UK. We manufacture an extensive range of high quality products with different levels of sound isolation combined with outstanding customer service.
The KUBE modular design provides a cost effective long term sound isolation solution, designed not only to last a lifetime but also because of its portable modular design it can move with you were ever you go. Each vocal booth, iso sound isolation enclosure, phone booth, office pod or meeting room can be easily dismantled and setup in a different location.
Vocal Booths
More Details
Kube Vocal Booths – The UK Brand You Can Trust – tried & tested by many of the leading VO actors in the industry.
Kube Vocal Booths are constructed with of high quality, sound-absorbing materials on the walls, floor, and ceiling, to minimise sound reflections and prevent sound from leaking into or out of the booth. Choose from 3 Ranges to suit your needs and budget. By providing a controlled acoustic environment, vocal booths help to ensure high-quality vocal recordings with minimal background noise and other distractions.

Perfect for any Voice Over Actor, Audio Book Narrator or Content Creator, wanting only the best recording quality
ISO Sound Isolation Booths
More Details
Do you need a quiet place to focus and create? Look no further than Kube Sound Isolation Booths. Our booths are designed to block out sound from the outside world, so you can work or record without distractions and keep sound in, so you can turn the volume up and enjoy.

Kube Sound Isolation Booths are made with high-quality materials that will keep your sound in and the noise out. They are also comfortable and spacious, so you can relax and focus on your work.

Whether you're Drumming, Podcasting, Teaching, Producing, Broadcasting, Commentating, Recording or just someone who needs a quiet place to work, Kube Sound Isolation Booths are the perfect solution for you.
Office Pods and Meeting Rooms
More Details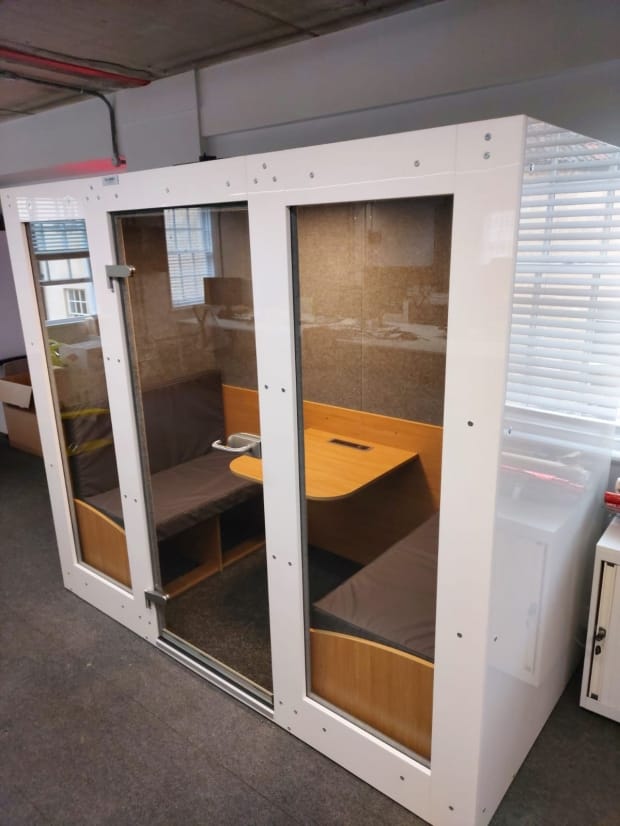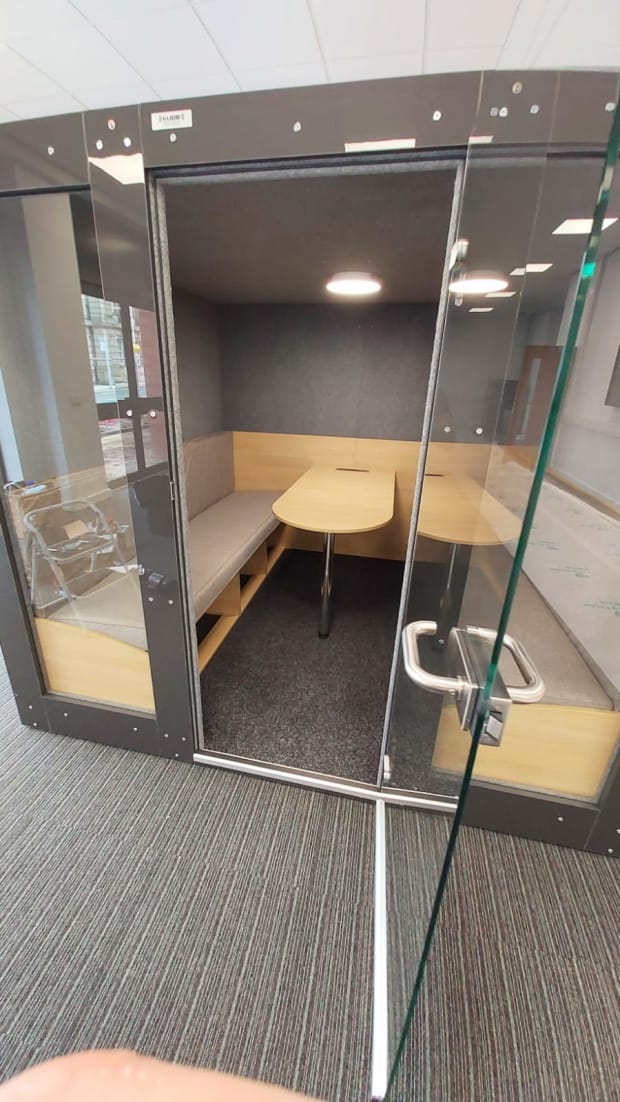 Kube Office Pods and Meeting Rooms are high-quality sound reductive enclosures that provide a private and productive space for work and meetings. Made with specialist sound absorption materials, Kube pods and meeting rooms reduce ambient noise by up to 75%, creating a quiet and comfortable environment for focus and collaboration.

Kube Office Pods and Meeting Rooms are modular and portable, so they can be easily assembled and disassembled, and moved to different locations. This makes them ideal for businesses of all sizes, as well as for event organisers and other professionals who need a flexible and scalable workspace solution.

Increase Sales With Improved Concentration & Speech Clarity - Improve Staff Wellbeing & Efficiency - Reduce Distractions
Phone Booths
More Details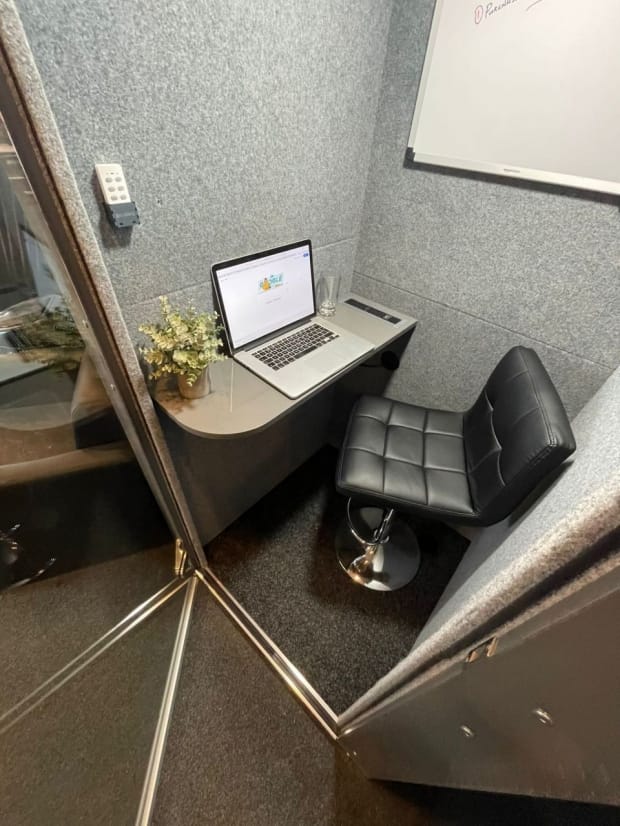 Kube Phone Booths are the perfect way to escape a busy, noisy working environment. Manufactured right here in North Yorkshire, each booth is constructed of only the highest quality materials, offering a private space for phone & video calls with an airy, contemporary feel. Available in almost any colour to suit your style or company branding.

Our Phone booths are becoming increasingly popular in modern open-plan offices, co-working spaces, and public areas like airports and train stations. They can help to reduce distractions and create a more productive and comfortable work environment, as well as provide a convenient and private space for people to make phone calls or hold virtual meetings without disturbing others.
The KUBE phone booth is the perfect solution for making private phone calls & video conferences, increasing sound quality, productivity, well-being & focus for the user.
Music and Recording Studios
More Details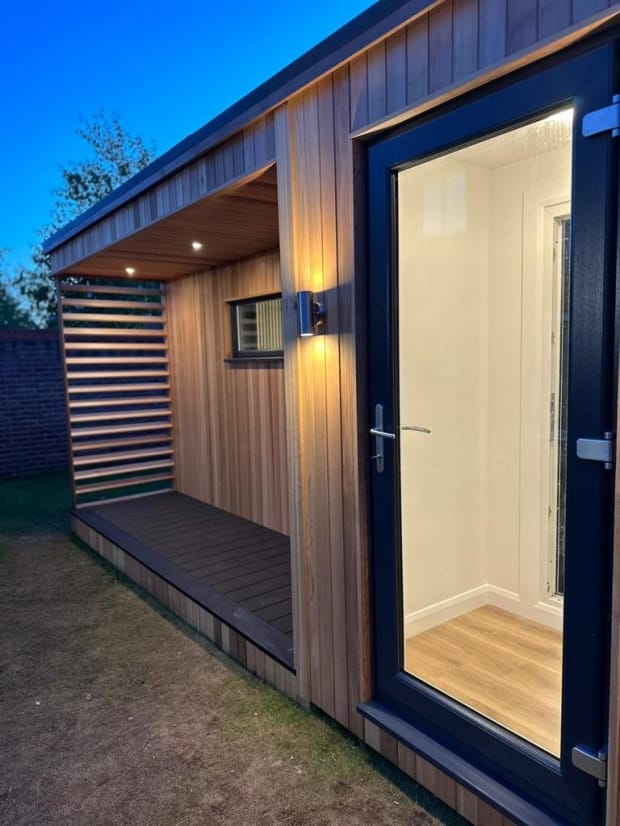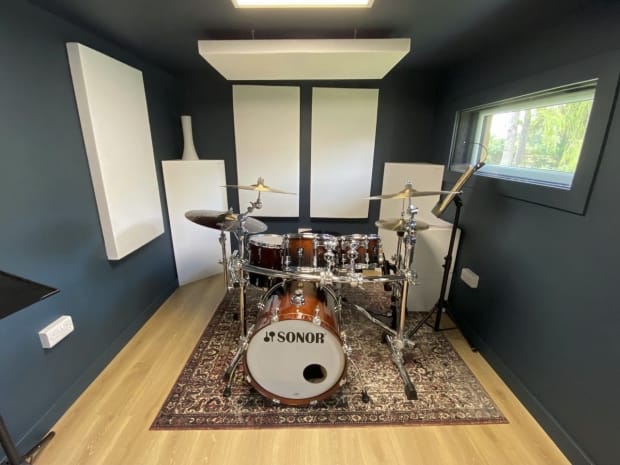 Music and recording studios are specialized facilities designed for the creation, recording, mixing, and mastering of music and audio recordings. They are typically equipped with high-quality recording equipment, soundproofing, and acoustic treatment to ensure the best possible sound quality.

Music studios can vary in size and layout, depending on their intended use and the type of music being produced. They may have multiple rooms or sections, including a control room, live room, and isolation booths for individual instruments or vocals.
Office Gaming and Voice Over Desks
More Details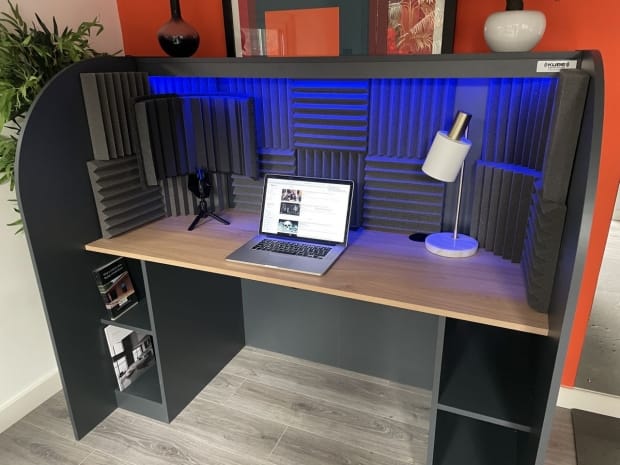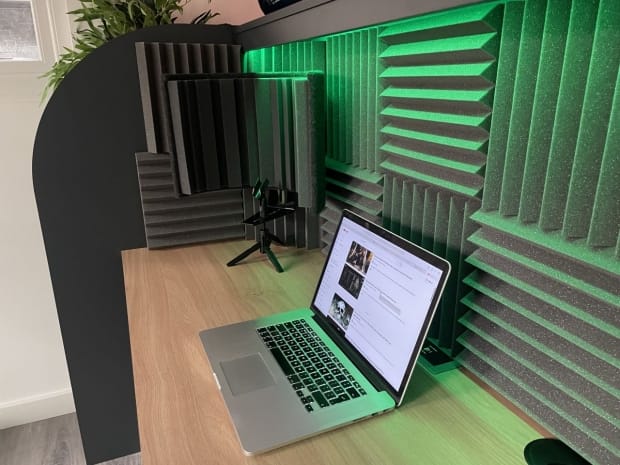 At Kube we love solving common day to day issues. Introducing our partition desk range. Specifically designed for cable management - leaving a clean and tidy working area - additional built in lighting options, storage, built in power access and more importantly, a built in partition surround to reduce noise levels and provide an acoustically sound environment for the user.

We have designed 3 desks, all a similar design, but with specific features to suit Voice Over work, Gaming, and personal to large scale office use.




Acoustic Wall Panels
More Details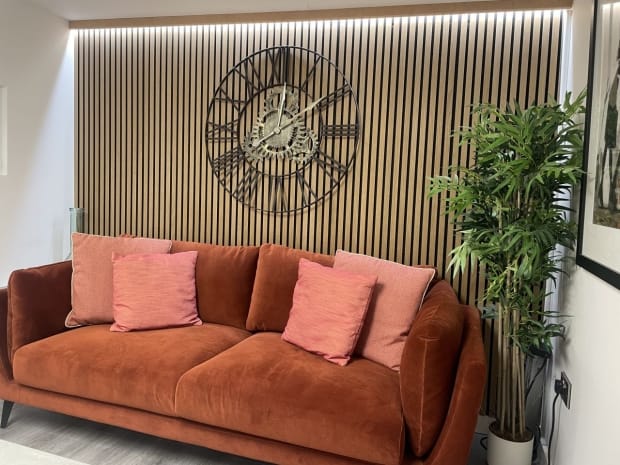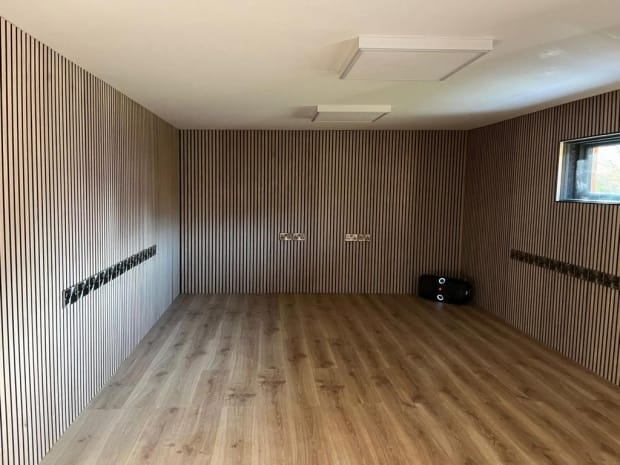 The KUBE acoustic wall panel range are commonly used in recording studios, conference rooms and other spaces where sound quality is critical.


Acoustic wall panels are specialized products designed to improve the acoustics and aesthetics of interior spaces. Acoustic wall panels are commonly used in recording studios, conference rooms and other spaces where sound quality is critical.


Decorative wall panels are used to enhance the aesthetics of interior spaces while providing some level of sound absorption. They come in a variety of materials, colors, and designs to match different interior styles and can be used to create a focal point in a room or to add texture and depth to walls.
The KUBE acoustic wall panel range are commonly used in recording studios, conference rooms and other spaces where sound quality is critical.
There are currently hundreds of thousands of sound isolation booths in use around the world today. There is no doubt that a KUBE sound isolation enclosure will help you achieve superior sound control. A KUBE vocal booth,sound booth or sound isolation enclosure offers the perfect solution for quality sound control in both home and professional work environments. Our Sound isolation enclosures are currently being used to significantly reduce acoustic and ambient noise for a myriad of uses including: Vocals (Acting, Singing, Voice Over, Recording, Practise and Rehearsal) , Musical Instruments (Practice, Recording and Rehearsal) Television & Radio (Broadcasting, Foley, Narration, Recording, Mixing, Sound and Overdubbing) Music Studio (Recording, Rehearsing, Tracking, Mixing, RAP, Hip Hop and Overdubbing) Schools, Colleges & Universities (Music and Translation, Teaching, Practise and Rehearsing), Business, Corporate, Government & Military (Conference, Interview, Meeting and Phone Communications, Police, Prison, Court) Advertising & Marketing (Commercials, Gaming, Trade Show, Audio Advertisements) Medical (Audiometric, Drug Testing, Development and Laboratory Work) Scientific (Testing and Evaluation), Sensory, Quiet and Scream Booths plus many many more.....