e-Learning Booths & e-Learning Sound Isolation Enclosures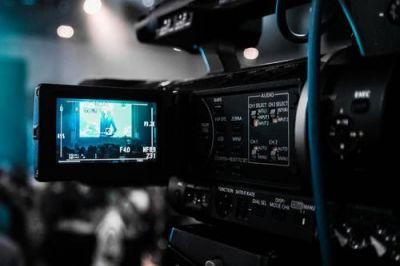 Unlike the old-fashioned methods of teaching (books, chalk and presentation boards), e-learning has transformed the landscape of teaching. e-learning is simply a faster, cheaper and more effective way to impart information to students and employees. E-Learning enables the delivery of teaching information to either a single person or a large number of people at either the same time or at different times. Information can also be shared via the Internet and accessed 24 hours a day, 7 days a week!. e-Learning is of course still based on normal practises of teaching but with the assistance of electronic resources such as computers, internet and video. e-Learning can be used in and out of the classroom or workplace and enables the transfer of knowledge and skills. Embraced by government, educational and corporate institutions, e-learning has had a rapid growth with the use of computers, smartphones and tablets.
The corporate sector has realised that e-learning has a multitude of advantages, especially when conducting training programs globally. Employers no longer have to send staff around the world to attend training meetings saving time and significant costs. In addition, most corporate companies welcome the carbon footprint reduction of not having to send staff to meetings either in the UK or around the world.
Universities and schools which use e-learning technologies have all proven to be one step ahead of those educational establishments which still use traditional methods of teaching.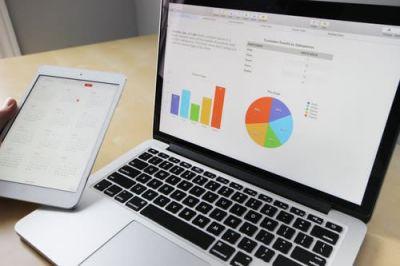 To effectively teach e-learning KUBE has developed a wide range of e-learning booths or e-learning rooms to accommodate students or employees receiving teaching via the internet. Workplaces and schools are noisy environments and people are easily distracted by external noises and activity. e-Learning sound isolation enclosures create a sound isolated environment which can be used to ensure that people on eLearning courses can fully concentrate on the teaching programs without any distractions.
Recent research indicates that conducting e-learning courses in a controlled isolated environment ensures that the students or employees can easily remember and relate to what is seen and heard. It has also been proven that visual teaching within an eLearning booth is retained by the brain for longer periods.
An Isolation booth becomes a convenience and asset for anyone producing content for electronic learning, but why?
1. An isolation booth helps block out external noises, such as background chatter, traffic, or other disturbances. This ensures that the audio recorded or transmitted during e-learning sessions is clear and free from unwanted distractions.
2. By reducing reverberation and echo, using internal acoustic tiles, our booths improve the quality of recorded audio. This is particularly important for e-learning, as clear and intelligible audio contributes to effective communication between instructors and learners.
3. The absence of external noise in a booth creates a focused environment, allowing learners to concentrate better on the educational content being delivered. This can lead to increased retention and comprehension of the material.
4. A Kube booth provides a professional setting for instructors to deliver their e-learning content. It eliminates background noise that could detract from the overall professionalism of the course, ensuring a high-quality learning experience. They can also be kitted out with green screens to add interactive back drops to any presentation.
5. Instructors can record lectures or conduct live classes at any time without worrying about external noise disruptions. This allows for more flexibility in scheduling e-learning sessions, accommodating for different time zones and learners' availability.
6. The improved audio quality achieved with an acoustically sound space, minimizes the need for extensive post-production editing. This can save time, money, and effort for instructors, enabling them to focus more on developing and delivering engaging e-learning content.
e-learning is becoming increasing popular due to the amount of money and time it can save, simply through reduced travel and the associated costs, not to mention how quickly the information can be accessed or that it can be used over, and over. From workplace health and safety & employee training videos, through to independent online training courses, e-learning really is the environmentally friendly future of our learning and training world.
Visit Our UK Showroom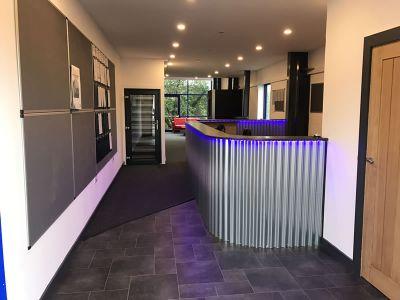 Visiting our showrooms is a fantastic way to see at first hand the high quality of our e-learning booths and e-learning sound isolation enclosures.
Our purpose built showroom is located in Ripon, North Yorkshire. Apart from seeing our sound isolation products close up it really is a unique opportunity to discuss your requirements face to face and experience a sound reduction demonstration.
We can show you specific decibel (db) readings of both inside and outside our different sound booths.
A Few Of Our Clients