Singing Booths & Singing Sound Isolation Enclosures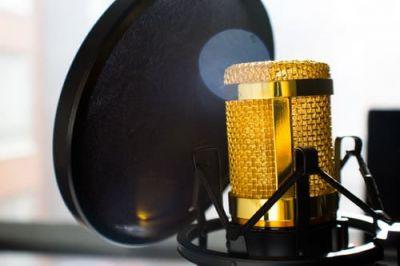 If you live in a city or built up neighbourhood it is very difficult to sing your heart out and not annoy your neighbours.
Budding artists and professional singers find it very difficult to practice and are always a little self-conscious about practising their chosen art. You need to be able to sing as loudly as you need to so that you don't develop the habit of holding back.
IThe good news is that if you do want to sing a KUBE singing sound booth will solve your problem. Our range of singing sound booths do not require a large space and costs a lot less than you might think.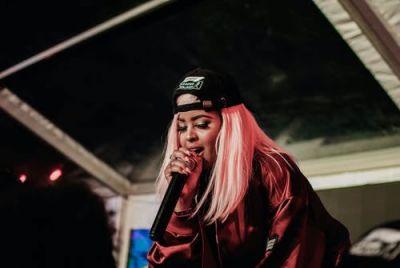 KUBE sound isolation booths and singing booths have been supplied to a vast array of satisfied customers including many famous singers, bands and producers. If you are an up-and-coming band or singer, we offer a range of 92 different singing sound isolation enclosures or iso booths. We offer 3 levels of sound isolation in multiple designs to meet most any sound isolation requirements.
Our Bronze and Silver sound booths are single wall designs and the Gold sound booths are a double wall design. Our Diamond and Polygon shaped rooms are a preferred choice for our singing and band clients. The KUBE Diamond and Polygon sound isolation enclosures are designed to achieve neutral acoustics with no parallel walls. The unique diamond and polygon shapes with non-parallel walls reduces standing waves, flutter echo and are superior acoustically treated rooms.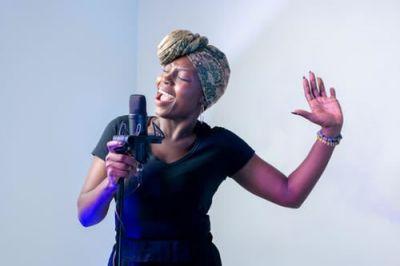 All KUBE sound isolated booths and sound isolation enclosures are based on a modular design enabling the booths or rooms to be erected elsewhere if required. Installation of the music sound booths is very straight forward booths and simple and can be erected successfully by people with limited DIY skills and a basic set of tools.
If required we do offer a complete installation service for all our booths and our professional teams have installed hundreds of KUBE sound isolation booths throughout the UK and are equipped to deal with any location difficulties that may arise.
Visit Our UK Showroom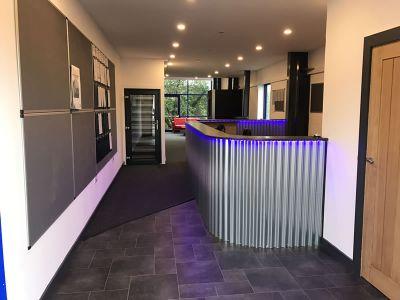 Visiting our showrooms is a fantastic way to see at first hand the high quality of our singing booths and singing sound isolation enclosures.
Our purpose built showroom is located in Ripon, North Yorkshire. Apart from seeing our sound isolation products close up it really is a unique opportunity to discuss your requirements face to face and experience a sound reduction demonstration.
We can show you specific decibel (db) readings of both inside and outside our different sound booths.
A Few Of Our Clients